Promoting Better Wellness Since 2015.
Vital Blends Full Spectrum Hemp products are formulated with unique ayurvedic herbs and essential oils to deliver focused relief and constructive support.
Our Mission
Vital Blends strives to provide a natural alternative for those seeking to address pain issues, due to inflammation and promote better overall wellness. These are full spectrum products you can trust.
We take tremendous pride in working directly with a trusted industry leader and long-time premium manufacturing partner of full-spectrum hemp formulas to provide you the highest quality products.
What goes into the body matters. All Vital Blends homeopathic formulas are made with pure non- GMO, all natural and organic ingredients including therapeutic grade essential oils, ayurvedic herbs and adaptogens.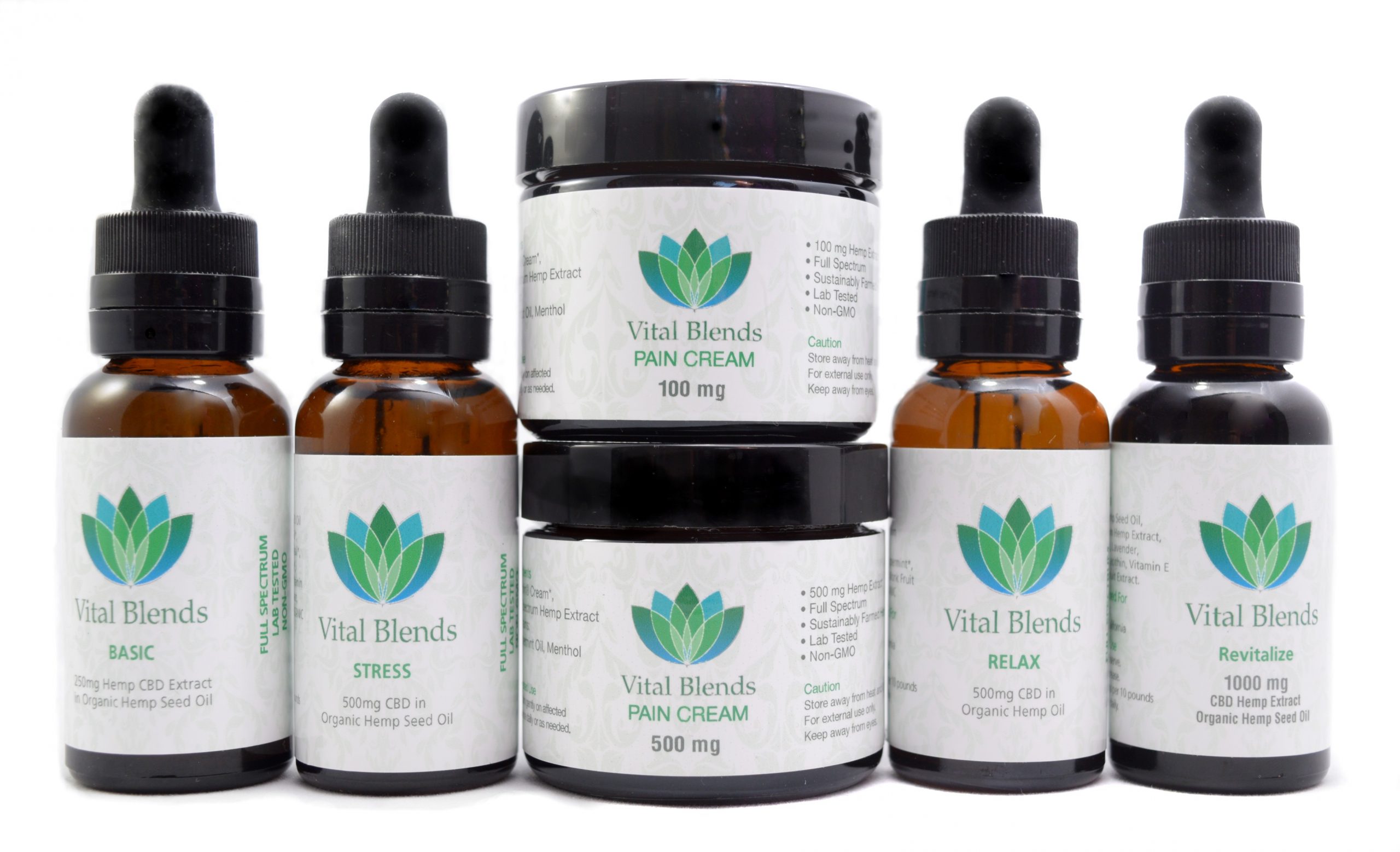 Our Products
The Vital Blends line ranges from tinctures to pain creams.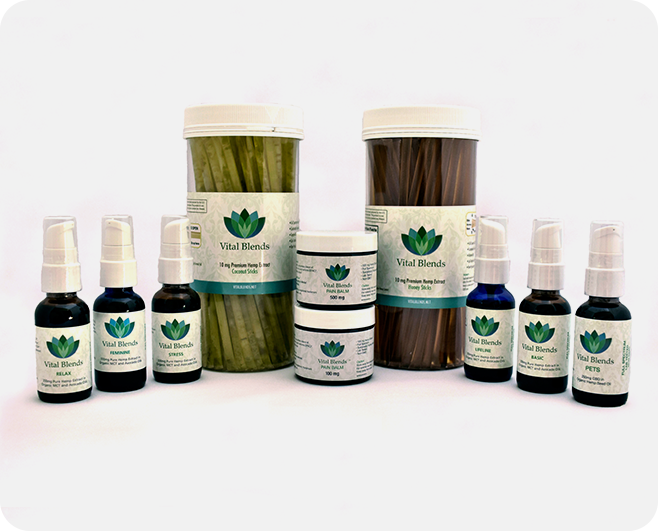 Each product has been specifically crafted to address issues such as temporary/chronic pain, inflammation, insomnia, anxiety, and hormone imbalance. Our products help to sustain and support your endocannabinoid system.
Vital Blends products are always third party lab tested and verified to be free of pesticides, microbials, heavy metals and residual solvents. We never use artificial flavors, colors, preservatives or additives.
Who We Are
Our company was born from the need to find a holistic pain management protocol: in 2014, my daughter, Courtney, began experiencing debilitating hip pain and was misdiagnosed with sciatica. By March of 2015, she was diagnosed with Avascular Necrosis of the right-hip, which required multiple hip-preservation surgeries throughout the next 2 years.
Pain management became a major priority since this was a very painful condition in addition to having the surgeries. It wasn't viable for Courtney to take heavy narcotics every day, due to the effects. Her surgeon recommended CBD (hemp based) as an alternative long-term pain protocol, in lieu of the prescribed opiates that she was consuming daily.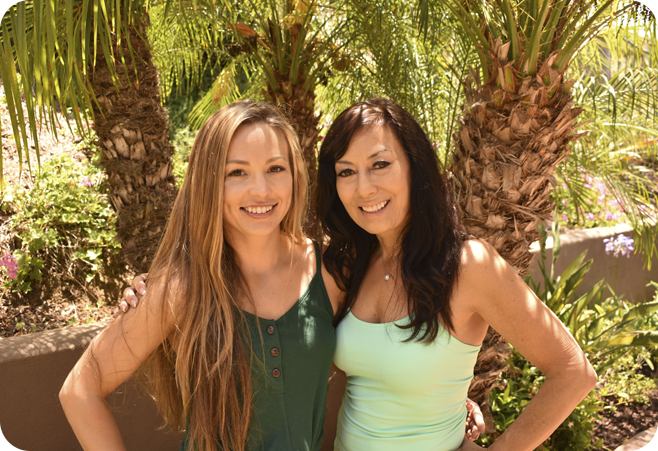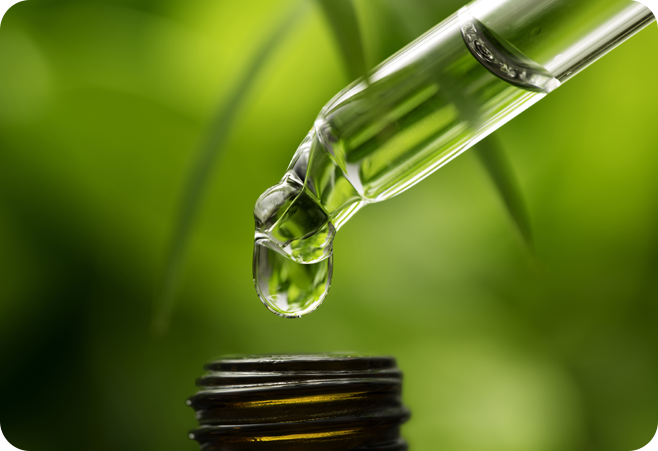 About CBD
CBD interacts with our bodies through a network of neurons called the endocannabinoid system (EDS), which runs throughout the body.
The system is loaded with receptors that bind to the cannabinoids, producing a chemical interaction and stimulating all kinds of changes within the body – including pain and inflammation relief, seizure suppression, and even mood regulation.
Vital Blends CBD-infused tinctures help feed our bodies' EDS and treat pain in an all-natural, holistic way to create homeostasis.
The Vital Blends Difference
The Vital Blends approach to wellness is through all-natural, homeopathic blends of products to treat the whole body. Our organic products are made utilizing the whole plant philosophy and are free of pesticides, unnatural additives, or preservatives. Our manufacturers process the entire plant, for a terpene rich and full spectrum concentrate, and incorporate ayurvedic herbs for additional therapeutic value.