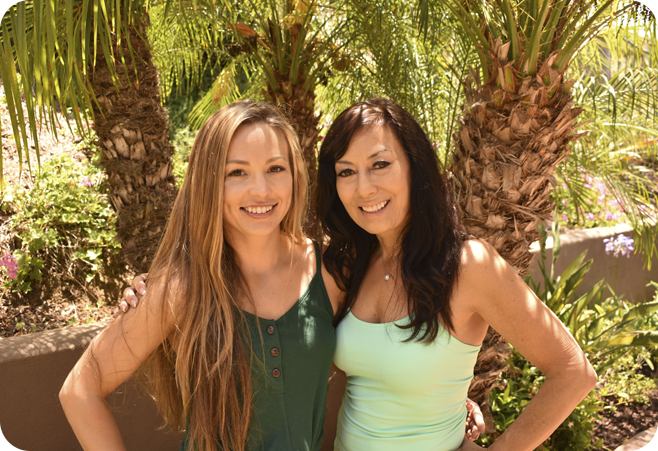 Our story dates back to 2014, when my daughter Courtney started experiencing debilitating, nearly paralyzing hip pain.
She was misdiagnosed with Sciatica for 5 months. By mid-March of 2015, she was unable to walk, so her doctor ordered an X-Ray, MRI, and CT Scan, which revealed she had Avascular Necrosis of the right hip.
This condition required her to have multiple hip-preservation surgeries throughout the next 2 years, as well as hydrotherapy, hyperbaric chamber treatments, physical and occupational therapy, and Exogen™ bone stimulation. It was a nightmare, as one can imagine!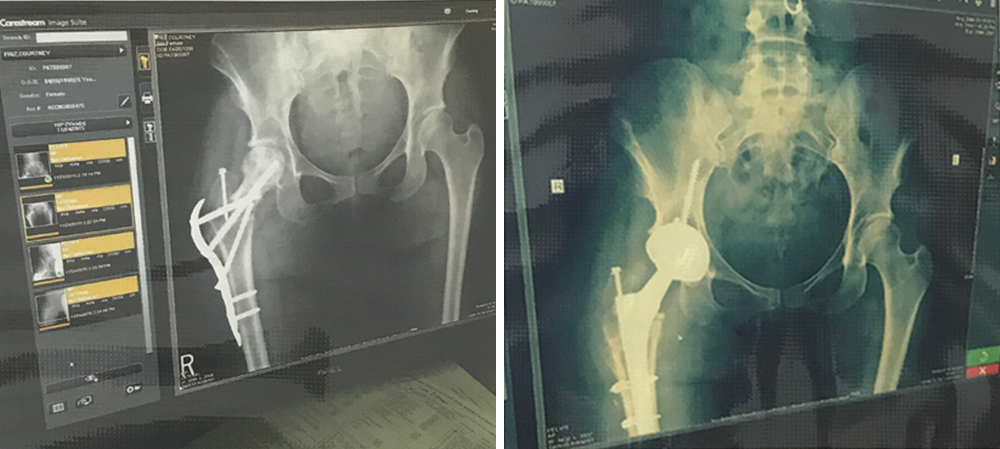 She also incorporated bone broth, raw hemp seeds, and raw calcium into her diet to promote bone growth and strengthen her skeletal system. Her pain was managed ineffectively by extremely high doses of prescribed painkillers and nerve blockers, which made her exhausted, lifeless and motivated.
We believed there had to be a more natural way to effectively alleviate Courtney's pain: a remedy that was both less damaging and addictive.
Courtney's surgeon recommended a long term pain protocol, involving CBD oil, which at the time, was a novel approach. We decided to give it a shot.
This is where our journey began. I searched for a variety of CBD products effective for pain management. I vetted 15 different companies' products to identify the formulas that worked best. Through this process, I learned that not all CBD products are created equally in terms of the quality, efficacy, lab testing, and affordability.
Then I met my manufacturer. After one application of CBD-infused Celadrin™ Cream (a pain balm), Courtney felt nearly instant relief. We didn't know it then, but that cream ended up saving her life.
Within just ten days, she was able to discontinue taking her pain medication, replacing it with a steady regimen of CBD-infused tinctures and pain balms.
Her mind was clear again; she was excited about her recovery, and we both felt like she had been given a completely new lease on life.
This lead us to conduct further research. We quickly discovered how effective CBD products could be and how much they were helping others with different ailments/conditions; most notably, neurological conditions such as epilepsy and Parkinson's, in addition to arthritis, nerve, and joint pain.
We knew we had stumbled upon something incredible, and couldn't wait to share it with the world. Courtney and I decided to turn this into our life's work.
We wanted to help other people find the same kind of life-altering relief that she had experienced, which led us to the creation of Vital Blends!
View our selection of amazing CBD Products
The Vital Blends Difference
The Vital Blends approach to wellness is through all-natural, homeopathic blends of products to treat the whole body. Our organic products are made utilizing the whole plant philosophy and are free of pesticides, unnatural additives, or preservatives. Our manufacturers process the entire plant, for a terpene rich and full spectrum concentrate, and incorporate ayurvedic herbs for additional therapeutic value.