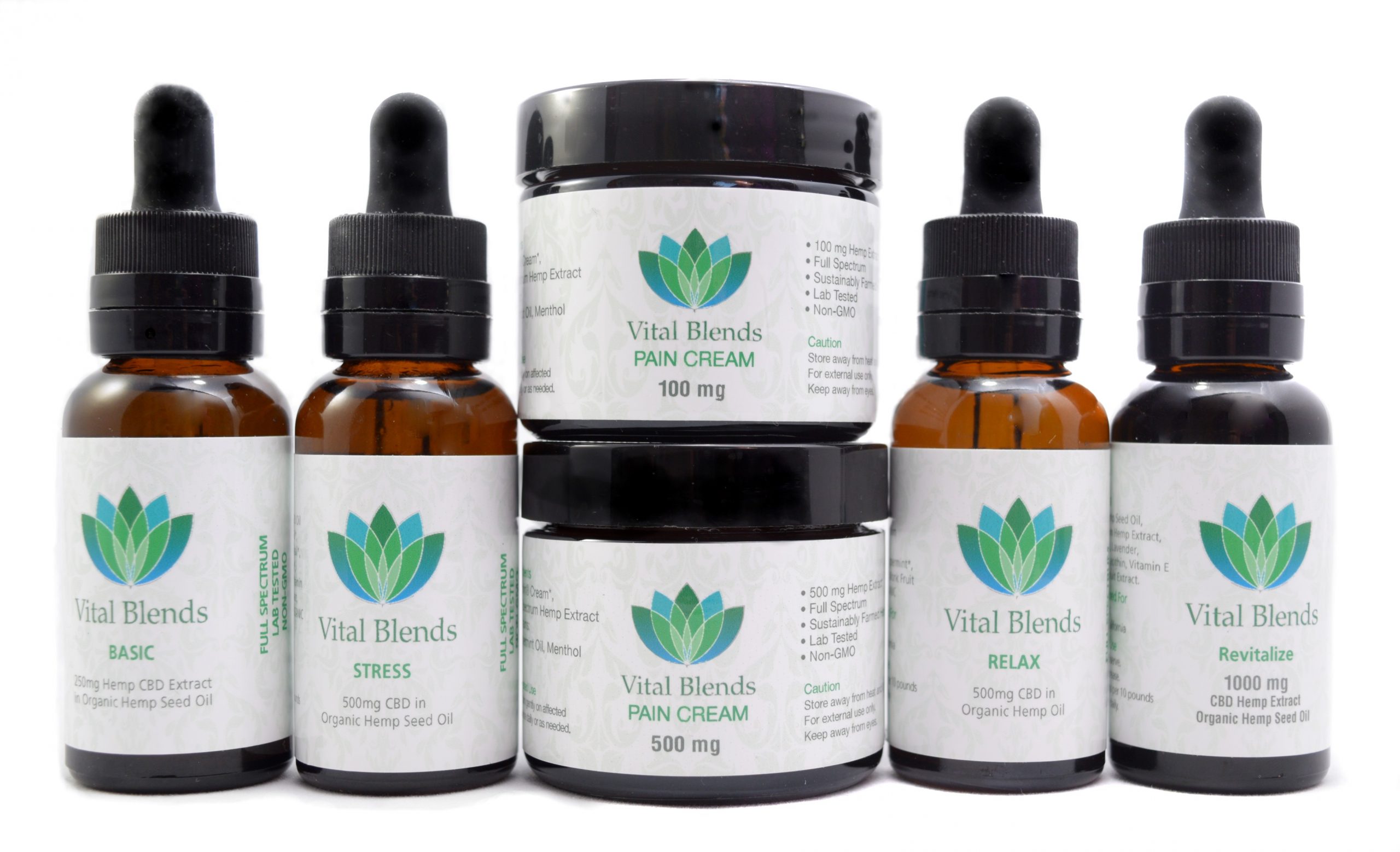 Wholesale:
Vital Blends is committed to serving the wellness-minded community, and that includes businesses of all sizes.
If you are a business looking to supply or sell CBD products, we offer wholesale purchasing options as well as training, education, and marketing collateral.
All of our products are available to purchase wholesale
We work with massage therapists, chiropractors and acupuncturists. We also supply coffee houses, salons, natural food markets, retailers, and dispensaries to name a few.
Bulk:
Vital Blends offers bulk purchasing options as well.
If your business is looking to white-label products for retail, we offer unlabeled bulk purchasing options of our Celadrin™ CBD pain cream, tincture formulas, CBD honey, and CBD coconut oils.
Please contact us for more information on our wholesale or bulk purchasing options:
The Vital Blends Difference
The Vital Blends approach to wellness is through all-natural, homeopathic blends of products to treat the whole body. Our organic products are made utilizing the whole plant philosophy and are free of pesticides, unnatural additives, or preservatives. Our manufacturers process the entire plant, for a terpene rich and full spectrum concentrate, and incorporate ayurvedic herbs for additional therapeutic value.